A Brief History...
ArmourFactory was formally established in 2017, having traded in an alternative capacity for almost seven years focussing exclusively on high-end car detailing and restoration. As a natural progression, and in response to a number of customer requests, the company diversified into automotive vinyl wrapping, graphics and customisation, including paint protection film and specialist ceramic coatings. At this point, we felt that the original company name no longer did justice to our extensive range of services and ArmourFactory was born… the rest, as they say, is history!
Today, happily nestled in the heart of the beautiful Ribble Valley, we have become a 'one stop shop' for all things relating to automotive aesthetics, protection and visual enhancement as well as having developed our own range of customer focussed 'supply only' products along the way.
We are proud to be associated with some of the leading suppliers within our sector and our small, yet extremely professional team boasts a wealth of knowledge and expertise which is further backed up by Institute Of The Motor Industry (IMI) qualifications and accreditations from the suppliers themselves. Most importantly, we are extremely passionate about what we do and will never settle for anything less than absolute perfection.
Accreditations
Gtechniq Detailer
Swissvax Detailer
Dodo Juice Detailer
R & G Second Skin Installer
PremiumShield PPF Installer
Xpel PPF Installer
Suntek PPF Installer
APA S.p.A Vinyl Wrapper
PlastiDip Applicator
CTEK Battery Maintenance Specialist
IMI Qualifications
Master Detailer
S.M.A.R.T Repairs
Paintless Dent Removal
Leather & Upholstery Repairs
Interior, Vinyl & Plastic Repairs
ECU Tuning & Remapping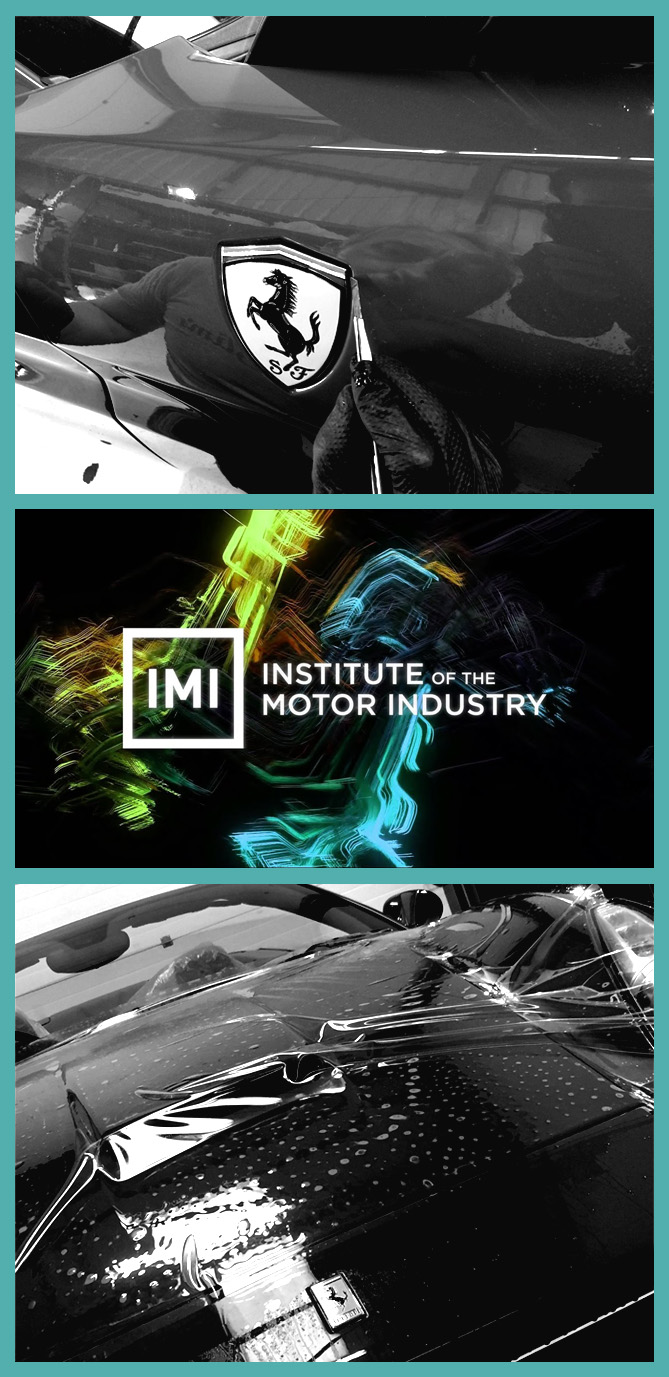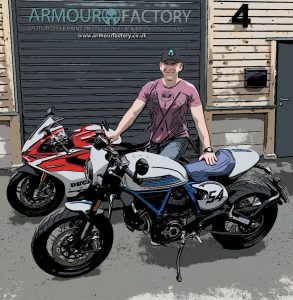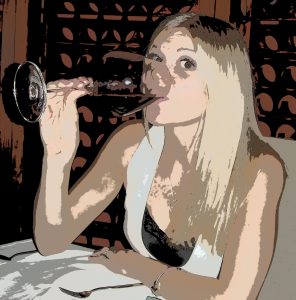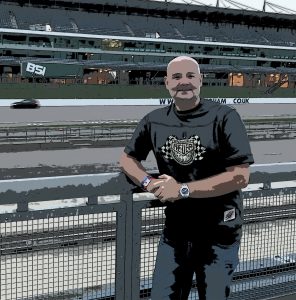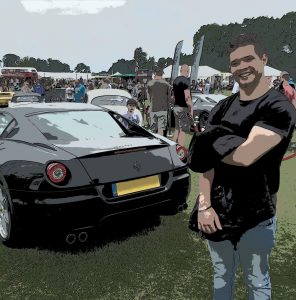 0
Late Night Pizzas Consumed
0
In-House Projects Completed
My 488 had a full detail and Gtechniq ceramic coating. The car was absolutely flawless upon collection and even better than when it was handed over from the dealership. Money well spent 10/10Chris Dainty, Ferrari 488 Pista, Full Detail & Gtechniq Ceramic Coatings
Purchased a NanoTech motorcycle ceramic coating kit and a few other bits and pieces from the ArmourFactory online store. The order arrived within a couple of days, nicely presented and the kit was supplied with clear instructions for application. I gave my bike a good clean over the weekend and went through the different stages of product application. I have to say, it was very easy to do and the bike looks even better than it did in the showroom! I have since had a couple of outings and also hosed my bike down after the last ride. I was amazed at how effective the coatings seem to be at repelling the dirt and general road grime and, although early days, so far so good and a very worthwhile purchase if you want to give your motorcycle the best start in life.Alan Wiley, Triumph Thruxton RS, NanoTech Ceramic Coatings
Someone dinted my car door in the supermarket car park the day after I had collected it from the dealership and I was distraught! I popped in to ArmourFactory because I live locally and they managed to fit me in. I left the car with them and walked back the following morning to collect it. The dint had disappeared completely! No idea what they did but they fixed it and the cost wasn't anywhere near as much as I was expecting. Lovely people to deal with and very professional. Thank you so much.Emma Taylor, Mini Cooper S, SMART Repair
I am an avid Aston Martin Collector, both old and new, and I wouldn't trust anybody else to look after my cars. They are regularly detailed by Justin and my new Vantage has had front end paint protection film which is almost invisible and will hopefully do the job.David Huntley, Aston Martin V12 Vantage, Full Detail & PPF

We own and operate limestone quarries and run several items of mobile plant machinery including dump trucks and wheel loaders. We approached Justin to see if there was any way we could protect the paintwork on our new machines and he came up with a combination of protective film and layered rubberised coatings for the areas that are most susceptible to damage. Of course, it would be very difficult to completely eliminate damage in this harsh environment but we have succeeded in what we set out to do by minimising wear and tear and keeping our assets looking as well maintained as possible. Also a lot less expensive than a factory respray! I would recommend speaking to these guys about any diverse projects you may have without hesitation. They continue to do a great job for us and we enjoy a mutually beneficial relationship.Terry Hartnell, Various Items Of Mobile Plant, Bespoke PPF & Rubberised Coatings
Dropped my new V4 off at ArmourFactory's workshop in Whalley for ceramic coatings and PPF kit. They delivered my pride and joy back to me a week later and it looked absolutely stunning. The gloss red paintwork has a deep lustre and you can't tell that it has protective film on it. I can now ride my bike on the appalling British roads and do trackways without any worries (unless I bin it!). Thanks guys... good job!Mark Roberts, Ducati V4, NanoTech Ceramic Coatings & PPF
Took my GS1200 to ArmourFactory for self-healing paint protection film to protect it against stone chips and they have done a fantastic job. You can hardly see the film on the bike and Justin is a really nice bloke who obviously knows his stuff. I will be recommending him to my riding buddies.Geoff Smith, BMW R1200GS, Bespoke PPF Installation
This is the third car that I have had delivered straight to Justin from new. We always go for paint protection film & ceramic coatings but this time he applied a Gtechniq HALO top coat to the PPF which adds further gloss and water repellency. I have to say that I can't recommend this company highly enough... splendid!Nick Warren, Porsche 911 GT3 RS, New Car Detail, Gtechniq Ceramic Coatings & PPF
Purchased a motorcycle paint protection kit online to fit to my Yamaha R1. The kit arrived quickly and well packaged with easy-to-follow instructions. Took a while to get some of the sections in the right position but, with a bit of patience, I managed to do it and I am very happy with the results. Highly recommended!Steve Burrows, Yamaha R1, Motorcycle PPF Kit
I inadvertently managed to damage the carbon fibre front splitter on my McLaren 570S and didn't relish the thought of paying a visit to McLaren Manchester's parts department to replace it! Justin at ArmourFactory was recommended to me by a friend who had some custom graphics applied to his 991 GT3 RS so I paid him a visit. He had my car for about 10 days in total (partly because I was away skiing for a long weekend) and, when I collected it on my return, I genuinely couldn't tell that there had ever been any damage to the carbon! Okay, so the repairs weren't cheap as such but I guess you get what you pay for and it was only a fraction of what it would have cost to replace. Superb service and craftsmanship... brilliant!Michael Strachan, McLaren 570S, Carbon Fibre Repairs
I wanted to change the colour of my silver M4 to something more exciting and I had Sakhir orange in mind! I made an appointment with ArmourFactory where they showed me some swatches and we settled on a stunning matte orange. I have to say I am not disappointed. The finish is better than I could have imagined and the workmanship has been carried out to an exceptionally high standard. The car even seems to drive better! I am one very happy customer.Jason Walter, BMW M4, Vinyl Wrap Colour Change
Took my pride and joy to ArmourFactory for full Gtechniq protection & Black Series aero parts to be fitted (which the main dealer didn't even want to get involved with!). They did a perfect job and I am delighted with the outcome. Thanks guys, much appreciated!Martin Jolly, Mercedes C63 AMG, Gtechniq Detail & AMG Parts Installation
I wanted some paint protection film for my Norton Commando 961 but couldn't find an 'off the shelf' kit. I spoke to ArmourFactory and they said they would design and fit a tailored made kit for me which I agreed to and they carried out the work accordingly. Very happy with the installation and I know my bike is now fully protected as I don't intend to sell it any time soon.David Pinkham, Norton Commando 961, Bespoke PPF Installation
Love my CCM Spitfire Cafe Racer but, even though it is a limited edition machine, I wanted something even more exclusive and also wanted to give it the best protection possible. As Justin is a fellow owner, I trusted his judgement and to do a good job which he subsequently did. The bike enjoyed a minor makeover including bespoke graphics, leather colour change, a new tank badge, new number board, crank case roundel, PPF kit and ceramic coatings. I am over the moon with the finished product and wouldn't hesitate to recommend his services if you are looking for something a little different. Top notch - 5+ stars!Ben Sillitoe, CCM Spitfire Cafe Racer, Various Customisation Works
I purchased a new graphics kit for my son's cadet kart from KartDavid and thought it might be an idea to try and somehow protect the graphics as they are expensive and so easily damaged. I discovered ArmourFactory online and contacted them to see if there was anything they could suggest. Less than two weeks later I had the kart back with brand new graphics (fitted by ArmourFactory as this would have been a real chore otherwise) and protected with a made-to-measure self-healing paint protection film. Now we can go racing without the worry of it costing me an arm and a leg at the very first corner!The Stanley Family, Energy Corse Kart, Bespoke PPF Installation
I recently bought a new Yeti SB165 which is the most expensive mountain bike I have owned and it came with frame protection film as standard from the dealer. However, I wasn't really happy with the quality of fitment when I got it and, very shortly after, it started peeling at the edges and dirt was getting underneath it so it looked really shoddy. The dealer replaced the kit but, after a few more rides, the same thing happened although this was supposed to be the best mountain bike protection kit on the market! I took my bike to ArmourFactory to get their opinion before I went back to the dealer a third time but ended up just asking them to strip it and fit one of their kits. As the SB165 had only just come out, they didn't have a kit readily available so they designed one especially and the results speak for themselves. The installation is absolutely perfect and, to cap it all, they only charged me for the material as they said I was helping them by donating my bike as a mule!!! The film still hasn't lifted after several rides so I'm very happy and will be taking all my bikes to ArmourFactory in the future.Simon Draper, Yeti SB165 Mountain Bike, Bespoke PPF Installation

Nice work on my Exige, I am totally impressed. You did a great job and your approach was both attentive and professional. I will be recommending your company to all of my friends, colleagues and business associates as well as trying to promote you through our club.Nick Ojeh, Lotus Exige Sport 350, Full Detail & Gtechniq Ceramic Coatings