So What Is Detailing & Paint Correction?
Detailing, in automotive terms, is the art of perfecting (or dramatically improving at least) the aesthetic appearance of a car, motorcycle or, indeed, any type of vehicle. It involves laborious, painstaking workmanship with an absolute attention to detail to make the vehicle look better than it ever has… and, more often than not, this even includes when it came off the production line. Detailing is not limited to the exterior or just the components that you see. When considering a car, for example, it includes every element that makes up the car… the interior, engine bay, wheel arches and so on. Not to be confused with valeting, detailing is highly skilled profession and is not comparable in terms of pricing or quality. Read our Valeting Vs Detailing article here.
Although considered to be a major part of detailing, paint correction is, in itself, a separate process. Most people consider swirl marks, marring and imperfections in a vehicle's paintwork to be the norm. These imperfections are, of course, introduced throughout a vehicle's life due to everyday wear and tear, environmental fallout and poor washing techniques. Even a brand new car from a dealership is likely to have swirl marks in the paintwork to some degree. However, this is not how the vehicle left the factory! Paint correction is a process whereby any imperfections are removed through a series of machine polishing stages, thus dramatically improving the paintwork's gloss or lustre.
Our Detailing Services
Our detailing studio and workshop is based just outside Whalley, near Clitheroe, in the heart of the Ribble Valley, Lancashire. We offer a comprehensive range of detailing and paint correction services for luxury, sports and prestige cars and motorcycles. As an Institute of the Motor Industry (IMI) accredited Master Detailer, you are assured of the highest quality of service and recognised skill levels available. Not only that, we are highly experienced and fully trained and accredited by three of the most respected car care product manufacturers in the world – Gtechniq, Swissvax and Wax Is Dead.
More importantly, we treat every car or motorcycle that comes through our doors as though it were our own. Nevertheless, with all the training, experience and accreditations in the world, attention to detail and passion cannot be learned or awarded… and that is where we really shine. Our sheer dedication to achieving perfection is what sets us apart from rest.
An Entirely Bespoke Approach
Maybe a full detail isn't your thing and it's just the individual components or specific areas of your vehicle that are craving a little TLC? Here are a few examples of what we can do…
Paint correction & enhancement to remove scratches, swirl marks and general marring caused by everyday driving, environmental factors and poor washing techniques. This can be as simple as a single stage machine polish to improve the overall condition of your paintwork or, at the other end of the scale, a multi-stage machine polishing process for severely affected paintwork. On the other hand, you may be looking to enter your supercar, classic car or motorcycle in a concours event, in which case the correction process may begin with an intensive wet sanding treatment to eliminate the 'orange peel' effect and produce the ultimate mirror finish. A ceramic coating or fine wax application will protect your newly revived paintwork and produce a deep gloss shine.
Plastic or unpainted trims, including protectors, grilles, bumper surrounds and engine covers can all become discoloured or tarnished over time. For example, black shiny plastic trims usually become grey and washed out. This is usually caused by UV damage, heat and the use of harsh cleaning products. We can permanently restore these plastic trims to their former glory using a range of specialist products and techniques.
Just like your vehicle bodywork, wheels can be equally affected by the effects of day-to-day driving or riding and general wear and tear. Whether they be alloy, steel, or magnesium rims, as long as they are  painted and lacquered, we can machine polish your wheels and return them to their former showroom glory. Again, a ceramic coating designed specifically for wheels and lustre and a deep gloss shine whilst helping to protect against further damage and deterioration.
People often neglect their brake calipers as they don't consider them to be a cosmetic aspect of their vehicle, however, this is not the case, particularly when it comes to high performance and luxury vehicles. Most brake calipers these days are coated with a high temperature paint and are emblazoned with the manufacturer's logo. As with bodywork and wheels, brake calipers can be polished and protected with a ceramic coating to repel iron fallout that is generated by braking, whilst also making them easier to clean. Although carbon ceramic brakes are not affected by iron deposits, they still accumulate dirt and road grime so can be treated in the same manner as conventional steel brakes.
Tyres bear the brunt of the wear and tear when it comes to your wheels but there is nothing more unsightly than a dry, cracked and UV faded set of 'boots'! We certainly don't promote the use of thick black paint-like tyre dressings (that end up embellishing your rear flanks) or greasy, and potentially dangerous silicone based dressings but we do offer a rubber friendly, clean, non-transferring tyre treatment that will make them look even better than when they left the factory.
Glass & Perspex – not only are these vital components susceptible to damage and wear and tear due to their comparatively large surface area, these unassuming yet essential elements of your car or motorcycle are often the most difficult to keep clean and smear free.
Glass (windscreens / car windows / sunroofs) – can be polished to improve minor scratches and scuffs and reduce the effects of  the infamous 'windscreen wiper sweep' although it is often considered as being impractical to return a pane of automotive glass to its former 'factory fresh' glory – it is usually more cost effective to purchase a new windscreen.
Perspex (side / rear windows, motorcycle fly screens / helmet visors) – can be polished to virtually eliminate minor surface scratches and abrasions.
In both cases, once your glass or perspex has been professionally polished (to be as good as it can be), we would highly recommend a hydrophobic coating to repel rainfall, water and environmental deposits, reduce the intermittent usage of your windscreen wipers (car windscreens) and to make your glass and perspex easier to keep clean.
The vast majority of modern day automotive manufacturers use clear perspex or acrylic casings for their headlamps, driving lamps, fog lamps and rear light clusters although there are still plenty glass examples to be found, particularly on older vehicles, classic cars and motorcycles.
As with glass and perspex windows and fly screens, these lighting components can be machine polished to reduce the effects of everyday wear and tear and to generally improve their overall optical clarity.
Alternatively, we can carry out a full headlamp restoration on both glass and acrylic lights to restore them to an 'almost new' condition. This service can be performed on automotive lights and light clusters that have suffered even the most severe damage and deterioration caused by abrasion, scratches scuffs and UV penetration. Our hydrophobic glass and perspex protective coatings will further add a layer of protection and shine.
As with brake calipers and suspension components, many people don't consider the engine bay or chassis when automotive detailing is concerned. Some have the view that because it is 'out of sight, it is out of mind'. Of course, to any detailer worthy of the name, the engine bay and chassis are as important to the aesthetics of the vehicle as the car bonnet!
For cars, we offer a full engine bay and chassis de-grease and de-contamination service. The entire engine bay will be thoroughly cleansed and every accessible mechanical component and surface dressed, lubricated or protected where appropriate.  When it comes to the chassis, we would start by removing all of the wheels and cleansing the wheel arches and suspension components, followed by a thorough cleanse of the chassis or floor pan of the vehicle. We can then offer a full underbody protection and rust proofing service using Dinitrol, Waxoyl or POR15 products.
In the case of a motorcycle, it is not usually necessary to remove the wheels to access the chassis (frame) or engine but the same deep cleaning principles apply. Our hydrophobic, lubrication and corrosion proofing engine treatments are equally as popular, using either our own Hydrophobia product, ACF50 or similar.
Modern fabric roofs on convertible cars and roadsters are usually manufactured using the latest, high tech fabrics and materials. However, along with older cars and classics, over time fabric hoods can become dry, discoloured and tarnished due to the effects of UV rays and environmental fallout. Their hydrophobic (water resistant) properties are also likely to diminish with age. We offer a range of fabric roof restoration services including colour revival, colour change and hydrophobic / UV protection.
The interior of your car is just as important as the exterior, if not for others to look at, for your own comfort and practicality. As with all materials and surfaces, over time, man-made fabrics, upholstery and leathers can become ingrained with dirt and contaminants, tarnished and worn. We can breathe new life into tired cockpits as well as protecting new interiors against the effects of ageing. We can apply these skills to every conceivable material that you may find in a modern automotive interior, including the finest full grain leathers and synthetic materials such as alcantara. The same can also be said for the sparse fabrics found on motorcycles such as seats, panniers and luggage. Services include:-
Deep cleaning
Anti-bacterial treatments
Leather re-colouring
Leather feeding & nourishment
Hydrophobic (water / liquid) surface protection
Stain removal & protection
What can we say about vehicle metalwork and brightwork other than polish, polish, polish! Whether it be an exquisite exhaust pipe, a set of chrome wheels or a motorcycle crank case cover, the only way to make metal really pop is to polish it to within an inch of it's life! By using a carefully selected range of abrasives, compounds and liquid polishes, we can remove rust, tarnish and discolouration from the majority of metal  surfaces, thus restoring them to their original condition or even surpassing this to achieve the ultimate bling status!
Many modern day high performance cars and motorcycles incorporate a range of exotic materials in their construction, including carbon fibre, kevlar, titanium, magnesium and even gold. Rather than being used for aesthetic purposes, these materials are primarily used  to enhance performance. For example, to save weight, add strength or to dissipate heat. The majority of these precious and costly materials require a sympathetic approach when it comes to cleaning and de-contamination. Therefore, we employ a range of techniques and use products that are deemed as completely 'safe' in order to ensure that these high value materials are not damaged or compromised in any way. We can also apply specialist ceramic coatings to protect against UV damage, water penetration, environmental fallout and contamination, thus promoting long term reliability and further aiding performance.
Please Note: We class all of the above as detailing services which shouldn't be confused with our SMART Repairs.
DETAILING MISSION STATEMENT
Unlike many so called 'detailers', we don't implement a rigid pricing structure as, inevitably, something usually has to give. We take each vehicle on it's own merits and, following appraisal, through in-depth discussion with our client in order to gain a thorough understanding of their expectations, we formulate a mutually agreeable price. We will never compromise our quality of service or attention to detail in favour of 'winning' business based on price alone.
For transparency, however, we do offer selected services on a fixed price basis. Please see our Detailing Menu for further information.
Read More About Gtechniq & Use Our Pricing Estimator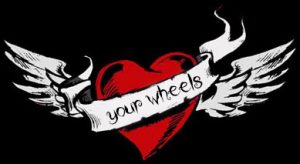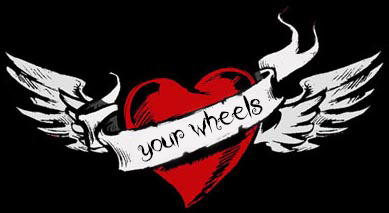 Our Process
The processes involved in a typical detail are shown below.

CAR DETAIL

Car De-Contaminated With Snow Foam & Safe Washed

Wheels Removed & Wheels / Brakes Cleaned With Iron Fallout Remover

Chassis & Wheel Arches Cleaned & De-Contaminated

Engine Bay & Door Jambs Cleaned & De-Greased

Clay Bar Paintwork

Machine Polish Paintwork (Various Stages)

Ceramic Coatings / Wax Applied To Paintwork

Exterior Glass Polished

Exterior Glass Coated With Hydrophobic Treatment

Ceramic Coatings Applied To Wheels & Brake Calipers

Tyres Dressed

Exhaust Tips Polished

Exterior Trim Restored & Dressed

All Interior Surfaces Cleansed & Anti-Bacterial Treatment

Interior Glass Cleaned & Polished

All Interior Surfaces Vacuumed

Air Vents & Heaters De-Contaminated & Cleansed

Hydrophobic Treatments Applied To All Surfaces

Dashboard, Consoles & Switchgear Polished

Boot Cleansed, Anti-Bacterial Treatment, Vacuumed & Hydrophobic Treatment

MOTORCYCLE DETAIL

Motorcycle De-Contaminated With Snow Foam & Safe Washed

Wheels / Brakes Cleaned With Iron Fallout Remover

Engine & Suspension Components Cleaned & De-Greased

Engine Treated With Rust Inhibitor

Clay Bar Frame, Front Forks, Huggers, Fairings & Fuel Tank

Machine Polish Fairings, Huggers & Fuel Tank (Various Stages)

Ceramic Coatings / Wax Applied To Fairings & Fuel Tank

Perspex Fly Screen Polished & Coated With Hydrophobic Treatment

Ceramic Coatings Applied To Wheels & Brake Calipers

Tyre Inner Edges Dressed

Exhaust Silencers & Downpipes Polished

Levers & Rearsets Cleaned & Polished

Engine Covers & Trim Restored & Dressed

Anti-Bacterial Treatment On Seat & Grips

Hydrophobic Treatment On Fabric / Leather Seat

Speedo / Display & Switchgear Polished

Mirrors Polished & Treated With Hydrophobic Coating
0
Vehicles Detailed... And Counting
Interested In Detailing & Paint Correction?