What Are Rubberised Coatings?
Rubberised coatings are coloured spray paint coatings that can be used to re-colour, highlight or add detail to a particular item or component. The benefit of a rubberised coating over standard bodyshop type spray painting is the fact that it can simply be removed or 'peeled off' without the need for sanding, re-lacquering and machine polishing. In this respect, a rubberised coating can be considered as a temporary colour change although it is still extremely durable and a professional finish can just as easily be achieved.
Unlike a conventional painted or lacquered surface which has a smooth glossy finish, rubberised coatings are more tactile and are 'rubbery' to the touch. This provides a certain amount of grip and protection so they can be used in a wide range of applications where functionality and durability are more important than aesthetics.
Rubberised coatings, such as PlastiDip, are often used as an alternative to vinyl wrapping and can be used in almost any application, from a full car colour change, wheels, bodywork and trim, to smaller components such as interior switchgear and more specialised, industrial and commercial applications.
It is also possible to achieve special paint effects, such as neon and metallic finishes, by introducing various pigments and additives to the paint mixture prior to application. Available in pretty much any colour you can think of, rubberised coatings are a great way to protect your assets or to achieve a different look without breaking the bank!
At present, ArmourFactory are able to take on small to mid-sized projects such as individual automotive body panels, motorcycle fairings and bicycle frames down to smaller components of any size or nature. We are unable to carry out entire car or commercial vehicle colour changes as we do not have a full size spray booth in-house, although we are looking at the possibility of offering this service in the future.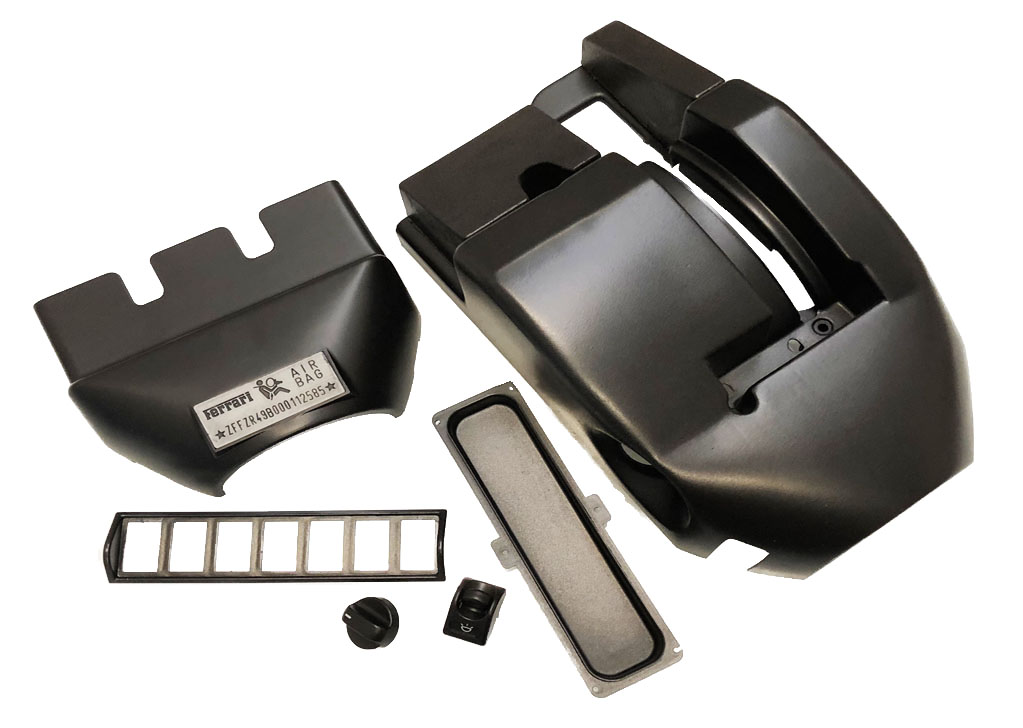 Perished switchgear – a common issue with some Ferrari's and other cars of a certain age, particularly in hotter climates. The OEM switchgear and dash panels from this 308 GTB have been re-coated using PlastiDip. 
Rubberised coating application – the same spray painting process and technique that a bodyshop would implement is used to apply a rubberised coating . We use a range of HVLP spray guns to achieve the desired finish.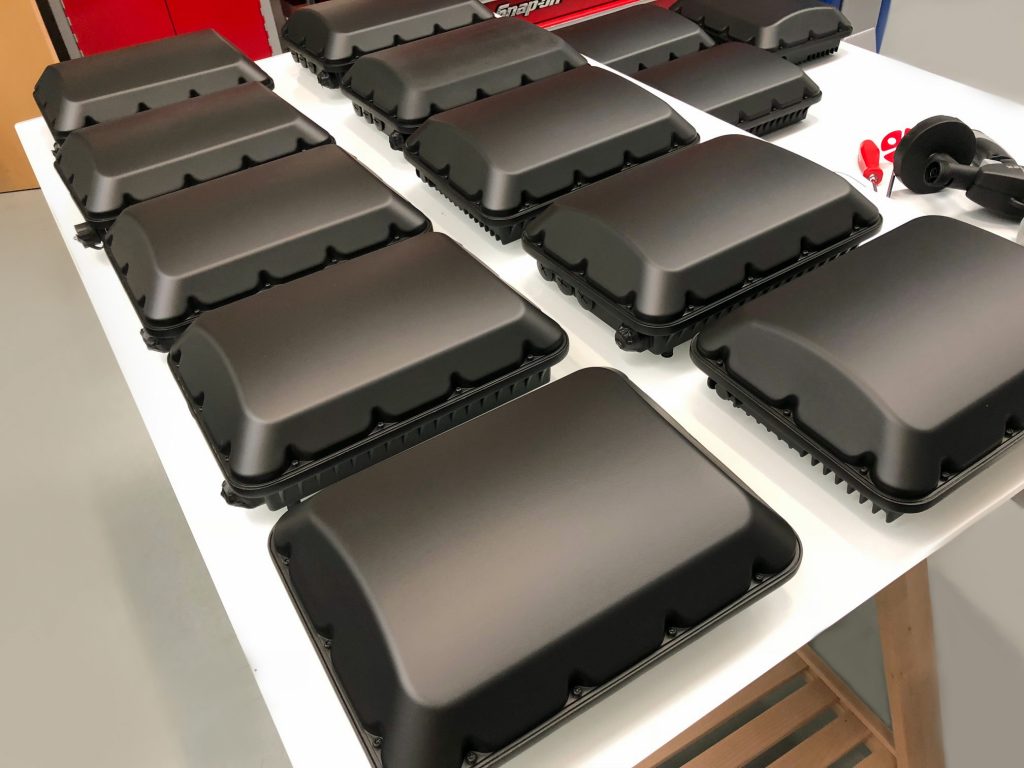 Wi-Fi routers – originally off white, these commercial access points were sprayed matte black to co-ordinate with the decor of a large shopping centre. The brief stated that the coating needed to be removable for servicing and so that the warranty would not be invalidated. 
Interested In Rubberised Coatings?