Description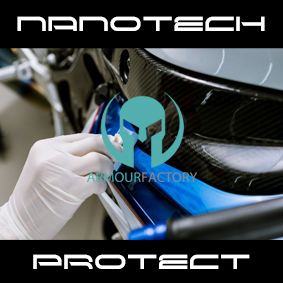 The ultimate motorcycle protection kit includes the following products:-
1 x NanoTech Clear Coat – 5h ceramic coating for frame, fairings, fuel tank, painted / carbon lacquered components
1 x NanoTech Wheel – ceramic coating for wheels / rims
1 x NanoTech Leather – hydrophobic coating for leather components, apparel, grips, panniers / luggage
1 x NanoTech Perspex – hydrophobic coating for perspex helmet visors and fly screens
1 x NanoTech Clean – dilutable, PH neutral multi-purpose cleaner for all motorcycle surfaces
The following accessories are also included in the kit:-
1 x zero-scratch microfibre polishing cloth
1 x ultra-soft applicator
10 x lint-free applicators
Comprehensive application instructions are included and all ceramic coatings are supplied with a 3 year warranty.
If you care about your motorcycle and want to protect it from minor scuffs, abrasion, general road grime, UV rays and environmental contamination… whilst achieving the highest gloss levels possible and making it much easier to clean, then this kit is an absolute must.
Designed and packaged specifically for self-application on all motorcycles and available exclusively from ArmourFactory.
You can learn more about ceramic and hydrophobic coatings here.