Description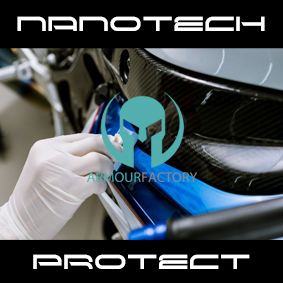 NanoTech Clear Coat
is a high performance 5h ceramic coating designed specifically for all painted or lacquered motorcycle surfaces including frames, fairings, engine casings, plastic and carbon fibre components.
This unique motorcycle ceramic coating is designed to protect your motorcycle against day-to-day scuffs, abrasions, road grime, UV rays and environmental contaminants. The coating helps to retain the motorcycle's original paint gloss levels and is also suitable for application on matte finishes.
Clear Coat also makes it much easier to keep your bike clean, simplifies washing and helps to prevent 'marring' and swirl marks caused by a poor washing technique.
NanoTech Clear Coat ceramic coating is supplied in an environmentally friendly 'measured' volume which is suitable for any motorcycle, from a naked bike to a tourer, so there is no wastage or product expiration.
Easy to apply and supplied with full instructions and a 3 year guarantee.
Kit Includes:-
1 x Clear Coat Ceramic Coating, 1 x Ultra-Soft Application Pad, 1 x Anti-Swirl Microfibre Buffing Cloth, 1 x Pair Latex Gloves
This is the only product of its type, designed and packaged specifically for motorcycle application – can be used on all types of motorcycle.
You can read more about ceramic and hydrophobic coatings here.