Description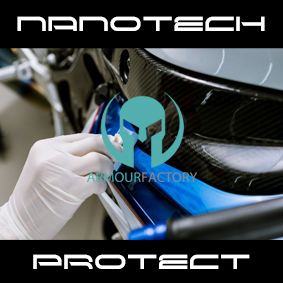 NanoTech Wheel
is a ceramic coating designed specifically for motorcycle wheels. 
By applying this product, your motorcycle wheels will become more resilient to dirt and contamination and will repel brake dust and general road grime. The product also makes it easier to clean your wheels and offers protection against 'marring' caused by poor washing techniques.
Suitable for all motorcycle wheel types including painted, forged, aluminium and chrome wheels.
Easy to apply and supplied with lint-free applicators and full instructions. A 3 year guarantee is also included.
Supplied in an environmentally friendly 'measured' volume suitable for a pair of motorcycle wheels (any size) so there is no wastage or expiration of the product.
This is the only ceramic coating product of its type designed specifically for motorcycle wheels.
You can read more about ceramic coatings here.