as Dave Gahan of Depeche Mode once famously sang… albeit in our case, it relates to something far more wholesome and, as far as we know, entirely legal.
We have been working our socks off behind the scenes to get our new clean room ready for when we eventually come out of lockdown and, to date, we're pretty pleased with the outcome. This fantastic new 'dust free' space has been created in our existing workshop so that we have a clinically clean environment in which to install paint protection film, vinyl wraps and custom graphics on motorcycles, karts, bicycles, jet skis, quads and pretty much any of the 'more compact' forms of transport and leisure vehicle that you can think of.
The clean room itself benefits from multi-source, dual level lighting so that we can re-create anything from a typical day lit environment to a very bright, intense white light to ensure that any defects or dust particles are spotted prior to laying down the materials. We even have an ambient lighting circuit that we can set according to our mood. So far, this has tended to start the week at the deep(ish) red end of the colour spectrum, working gradually towards a light blue green hue on a Friday afternoon… we think most of you will probably get the gist!
In addition to the clever lighting, we have installed various features to help make our life easier including a wall mounted vinyl roller rack and magnetic hanging rail, durable wipe clean resin floor tiles, some handy storage, a motorcycle ramp and the all important Alexa device so that we can whistle while we work. The entire clean room is then encapsulated by an industrial PVC curtain at one end to ensure that those pesky dust particles are kept at bay… and so that whoever happens to be working in there can be left alone with their mood and their music… whatever colour that might happen to be.
Our workshop (and new clean room) is based in Whalley, just outside Clitheroe in Lancashire. We offer professional vinyl wrapping, paint protection film and graphic services throughout the north west and the whole of the UK.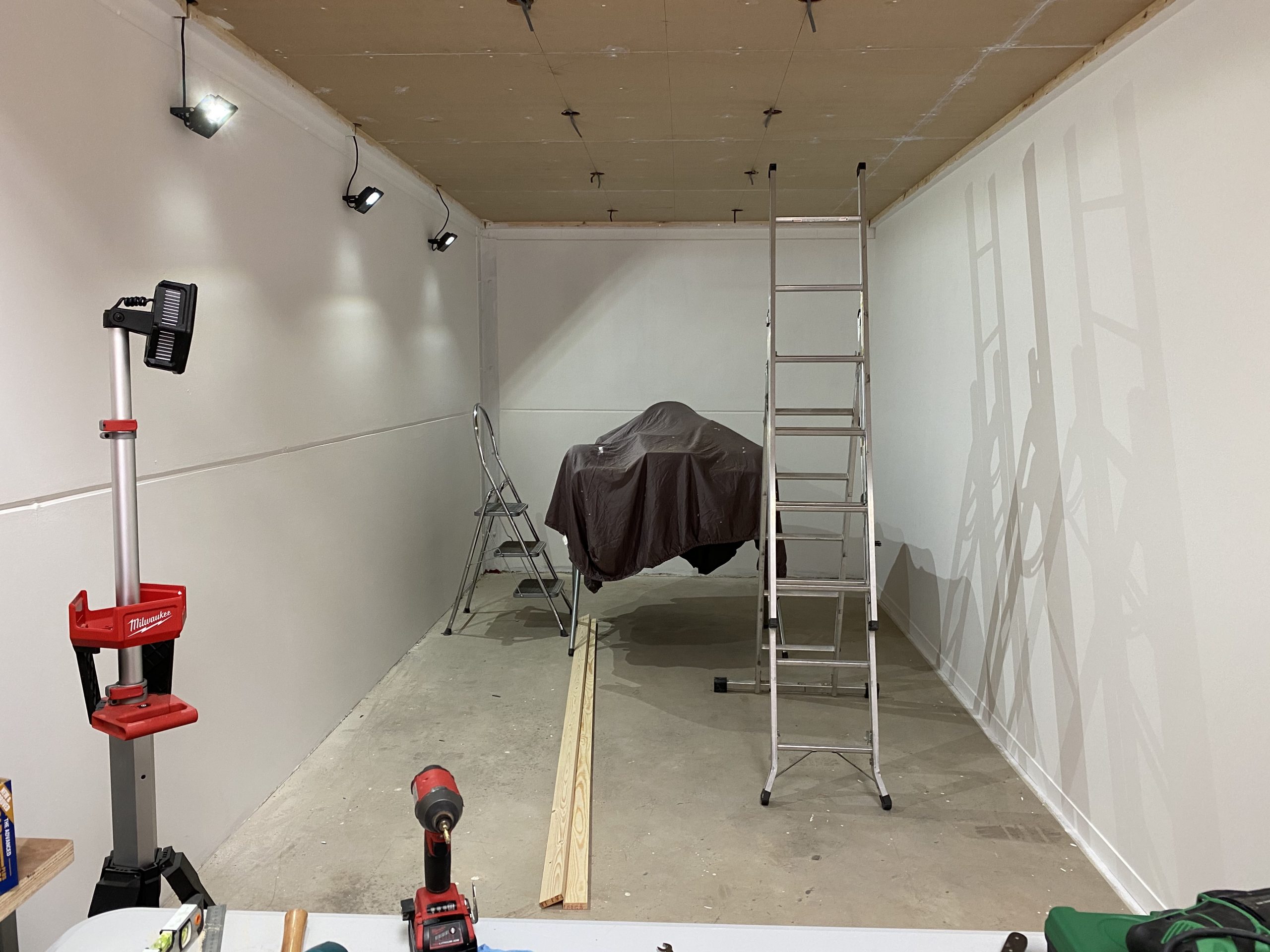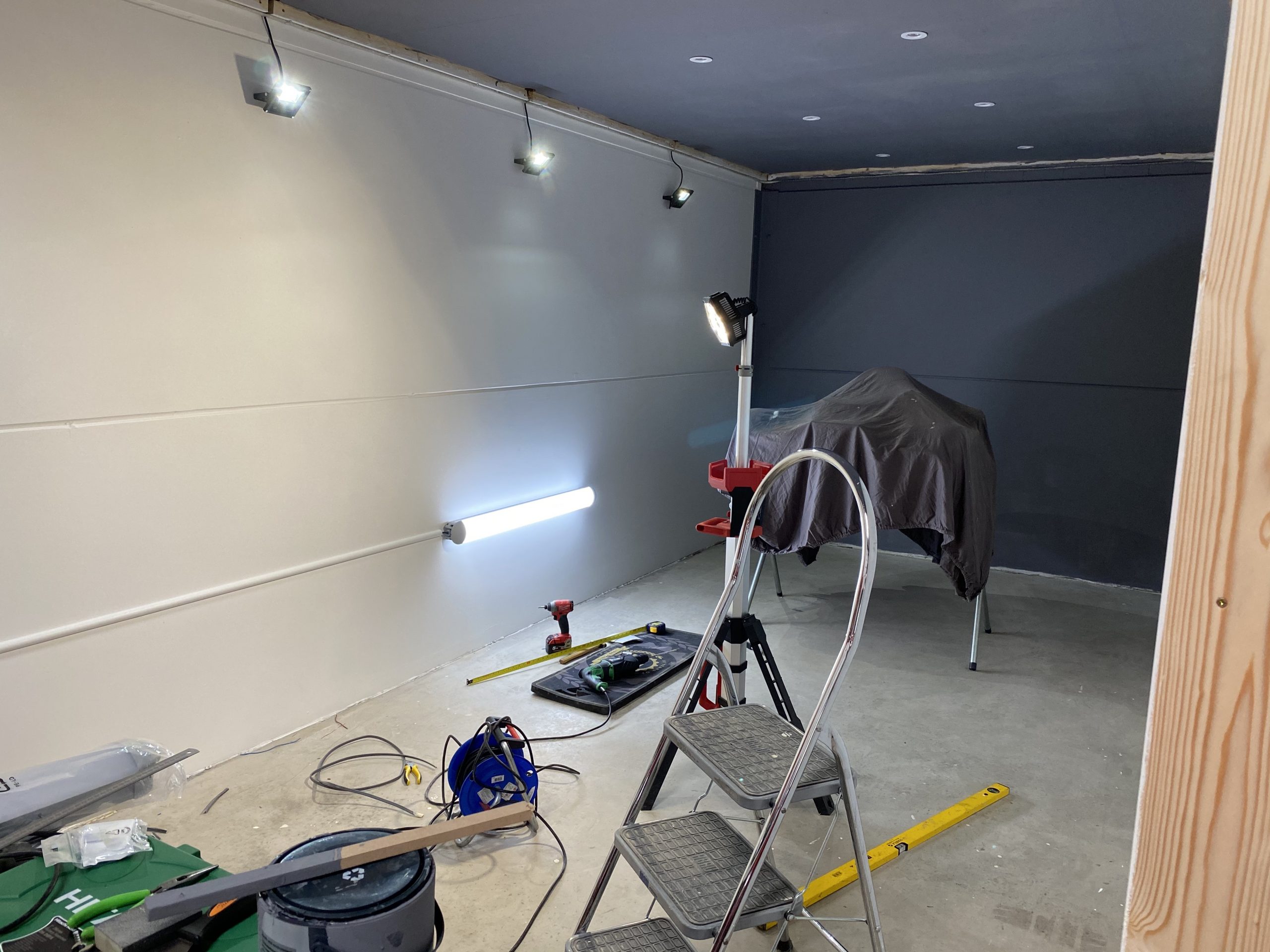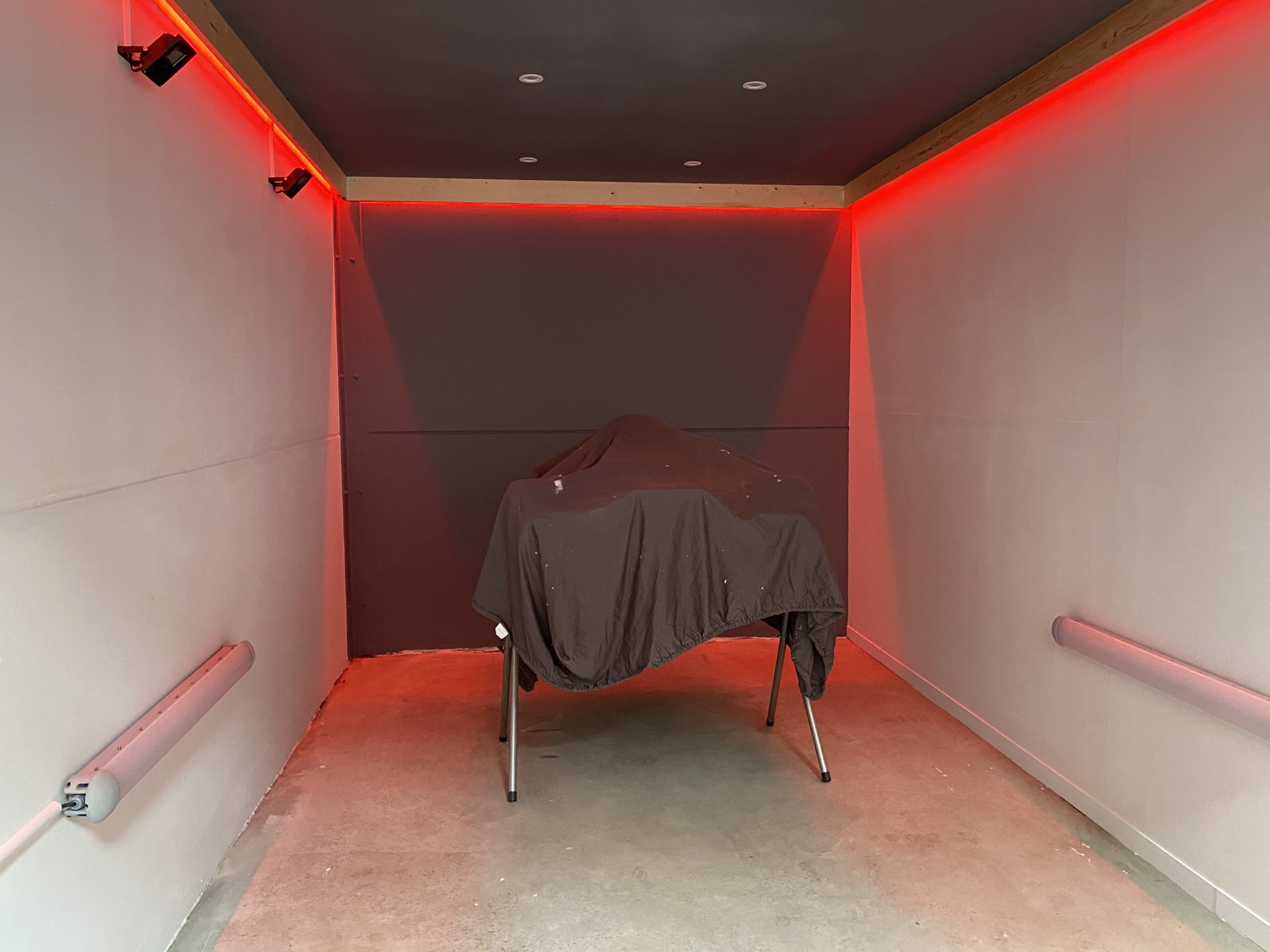 ---